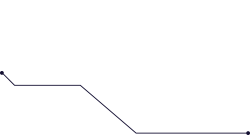 With the advancement in the field of disease predictive modeling, a comphrehensive virtual platform can be devloped that provides assistance to the patients.
With the help of these platforms, a patient can enter his or her symptoms in the input and get insights about the various possible diseases based on the confidence rate.
Furthermore, patients who suffer from psychological problems like depression, anxiety and neurodegenerative diseases like Alzheimer's can make use of virtual applications to help them in their daily tasks.
Benefits for the company
Healthcare companies can have a front row screening of patients by providing virtual assistance to the patients through this mode, thereby saving time in-person doctor time, increasing engagement, and having extra check.
Feasability
Medium
Type of expertise/
AI domain
Deep Learning, Text Mining , Statistics
Internal data
required
Patient interaction data