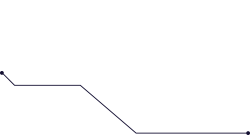 Thanks to Internet of Things technology and sensors, mining equipment can be monitored and maintained before breakdowns occur. Sensors can monitor temperature, speed, and vibration on machines to take action transforming preventative maintenance into predictive maintenance. By assessing real-time data and analytics, mining operations can be safer for all involved.
Benefits for the company
This is the top thing mining companies should be concentrating on improving. 12000 people die every year due to mining accidents. Through data science, we can improve the situation and help save peoples' lives.
Feasability
Medium
Type of expertise/
AI domain
Big Data and Predictive analytics, Seismic Analysis
Internal data
required
Reservoir, Seismic data, Topographical data, geological data, such as rock types in nearby areas,